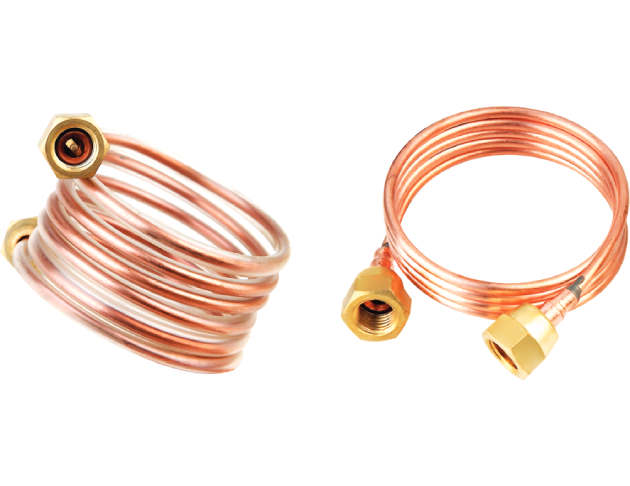 AH-9000M CAP. Tube (With Nuts)
Merchandise number:
AH-9000M
Our price:

USD$

Price

USD$

Use bonus points

pt.
The product is designed especially for pressure-indicating instruments for the refrigeration industry.

This capillary tube is 1/8" and two flared tubes are 1/4" with two 1/4" with 1/4" with two 1/4" brass nuts, the length is 90cm total.

Hose length can be customized.

Can with thimble and protection plastic hose (see the photo).